What is a Follicular Unit Transplant?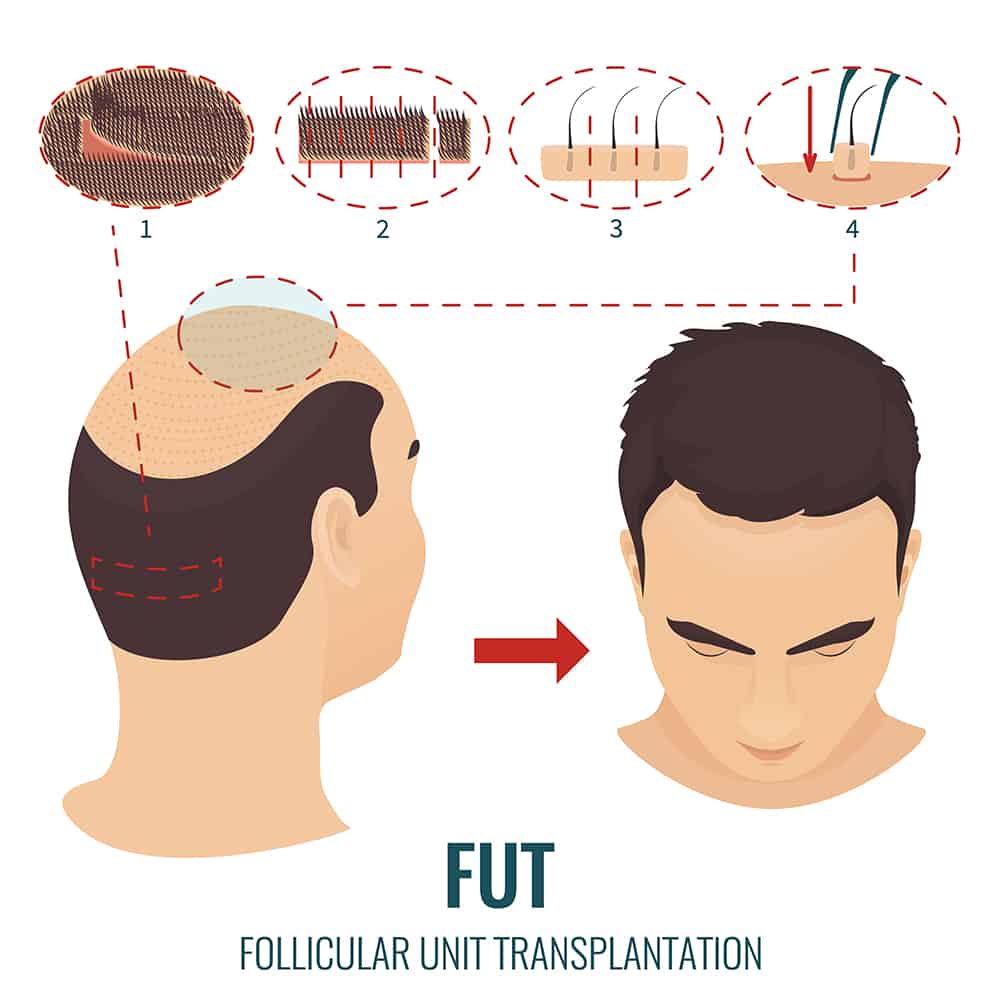 The Follicular Unit Transplant (FUT) is also known as the strip method. In this method, the patient's hair is transplanted in a group of 1-4 hair follicular units. FUT method is the highly recommended procedure in treating the cicatricial alopecia. Overall, it is safe and gives satisfactory results.
This method gives a fuller hair appearance. FUT targets the balding area of the patient. If you want fuller hair, this procedure is a good choice for you.

Follicular Unit Transplant Method
The FUT method is almost the same with the other hair transplant procedures. Firstly, the hair follicles are extracted from a donor area that has a permanent hair. After so, the scalp is applied with an anesthesia. Small holes in the scalp are made, then after that, the hair follicle grafts are placed. The graft arrangement is very important for the end results.
Your hair transplant look will depend on your hair patterns and hair history.
The number of grafts needed on the procedure depends on the look that you are going for. Your FUT procedure might have another session if large hair transplant is needed.
Disadvantages of Using Follicular Unit Transplant Method
FUT surgery can leave you with a horizontal scar on the donor area
FUT procedure requires stitching that is why most patients prefer FUE method for the reason that the procedure is very simple and pain free