Why are you experiencing Hair Loss?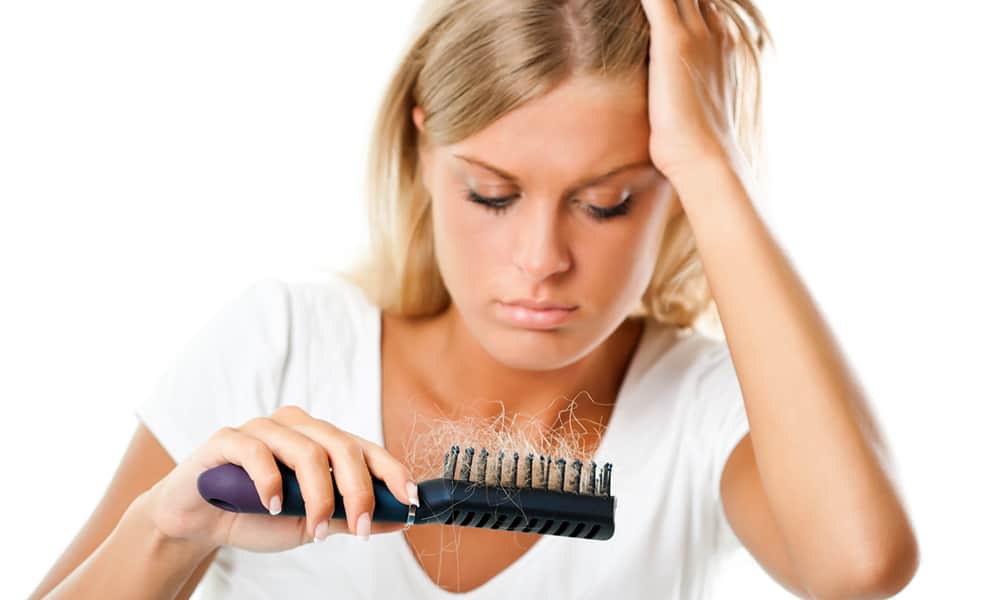 It is no secret that your hair is one of the most important parts of your body. Basically, your hair, aside from your face is what others can see first when they look at you. Being said that, it is not shocking that people spend thousands of dollars just for their hair to look great.
There are several reasons why you are experiencing hair loss, here are some of them:
Genetics, also known as inherited hair loss
 Medical conditions (ex: thyroid disease)
 Alopecia (disease that affect your hair follicles)
 Scalp infections
 Radiation therapy
Stress
 Excessive hairstyling and treatments
How to prevent hair loss?
There is hope even though you are already experiencing hair loss. There are a lot of procedures now that can help you with your hair loss problem. Thanks to our medical technology breakthroughs. However there are ways you can follow for you to prevent a possible hair loss situation. As they say, prevention is always better than cure.
Here are some ways that can help prevent hair loss:
Avoid excessive hairstyling (braids and ponytails)
 Brush your hair regularly
Take supplements that can aid and prevent hair loss like biotin
Minimize stress
Incorrect shampooing – shampooing too often can lead to a major hair problem, also, not washing your hair regularly makes you prone to hair loss/hair thinning
Poor diet – yes, poor eating habits and poor diet can lead to hair loss
 Avoid medications that could cause hair loss
Too much sunlight – too much ultraviolet light is not good for your hair
Patient Testimonials
Aside from achieving fantastic results, we believe that keeping in touch with our patients before, during and after their hair transplantation procedure is paramount – it helps to keep our patients feeling calm and in control. We're always on hand to provide guidance, support and aftercare advice. Time and again, our patients tell us that this is what sets us apart from other clinics.
You can read our great reviews of FUE hair transplants over on Google and TrustPilot
My experience so far has been very good. The staff were professional and friendly and put me at ease. The day went really smoothly - after the injections the whole procedure was pain free. Would recommend this practice.
Abbigayle Pace
29/09/2023
I would like to thank James who has been amazing leading up to my surgery always answering my queries and getting back to me straight away. The day of the surgery the girls were so lovely and nice and made me feel very comfortable before and during the surgery. I am currently 5 weeks post off and so far everything going well thank you Harley street
Jammiedodger 62
26/05/2023
I had my hair transplant in April and can honestly say the experience was the most pleasant. Everyone was professional and went to their utmost to make me feel comfortable and relaxed especially when they could tell how nervous I was. The skill of my surgeon and accompanying medical was without question the best. I healed quickly and near pain free due to their recommendation and knowledge. I would recommend harley Street to anyone considering a hair transplant and also to just arrange a call even if you're unsure as they will answer all your questions clearly and highly informative.