What is the Follicular Unit Extraction Method?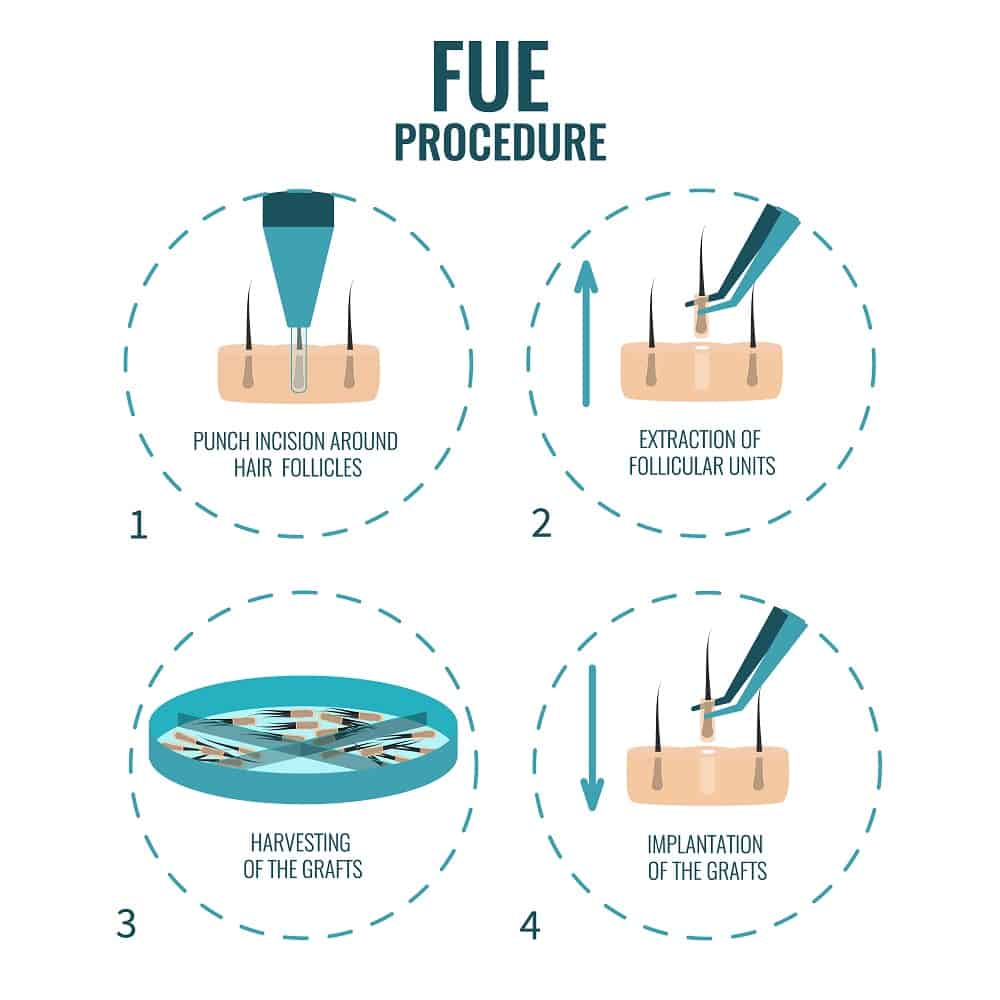 Follicular unit extraction (FUE) is the newest variation of standard follicular unit transplantation.
The FUE method can be done by placing single hair follicles in the scarred area. This method has become very in demand in the last few years and it has revolutionised the hair transplant methods in the market today.
This hair restoration procedure is less painful and it doesn't leave a scar on the donor area. In FUE method, the specialist can handpick the strongest hair follicles that are being transplanted hence natural vibrant hair is produced after the procedure.
Follicular Unit Extraction Method
The difference of FUE method from the other techniques is instead of cutting out a strip of hair from the donor area, it removes the hair follicles one by one, therefore the scarring on the donor area is minimised.
The follicular units are extracted by using a 1 mm punch on a single follicular unit. After that the follicular unit is carefully pulled away from the connective tissue around the skin. After the extraction, no other procedure is needed to be done, implantation can be done right away. This process is repeated until the needed number of follicles are transplanted.
Advantages of Using Follicular Unit Extraction Method
No visible scarring
Natural looking results
No tightness on the scalp since the tissues are not separated
Disadvantages of Using Follicular Unit Extraction Method
FUE method is not compatible to all patients, there are some instances where in the follicular units are broken during the extraction. Damage follicular units means unhealthy hair growth.
FUE method may not be advisable for very large hair transplants or for transgender hair transplants.
Our advice:
The FUE method is the best method for most hair transplant procedures as it's very similar to the DHI method but more affordable and produces no visible scars when comparing it to the FUT method.