Causes of Hair Loss in Women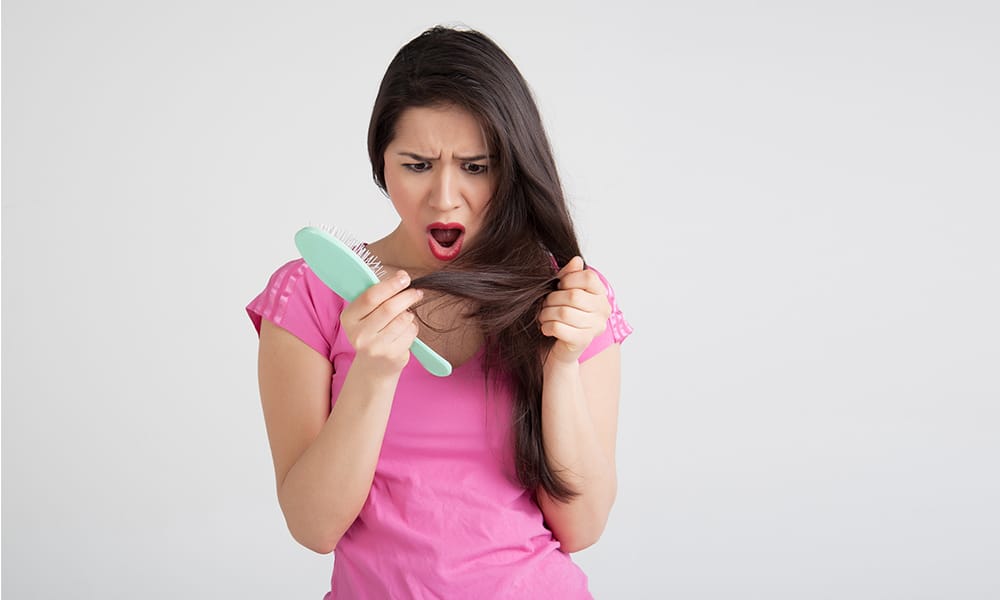 Almost one-third of women experience hair loss. The most common type of hair loss in women, is the same type of hair loss being experienced by men, the androgenetic alopecia.
A study conducted found out that females tend to shed 100 single hairs per day. Although, shedding is normal and part of the natural hair growth cycle, excessive hair loss is another story. Hair loss is different from the normal hair shedding that we are experiencing.
A common misconception is, men are the only ones prone to hair loss. It is absolutely not true. Hair loss in women is also being experienced by almost 40% of female individuals.
Causes of hair loss in women
Most women experience hair loss in their 40s. Also, mothers experience hair loss after child birth. Seeing more hair fall outs and noticeable hair thinning are one of the symptoms of hair loss in women.
There are a number of causes why women experience hair loss, these are some of the reasons:
Old age
Genetics
Radiation treatment
Medical conditions
Excessive hairstyling (hair colour, pony tails, braids)
Use of harmful chemicals on hair
Extreme stress levels
Menopause
Hair Loss Treatments for Women
Hair loss treatments are one of the in-demand procedures in hair cosmetic today. More and more women find themselves in great need of undergoing different procedures to help with their hair loss.
If your hair loss is connected to stress, de-stressing is the best way to solve your problem. For some cases where in hair loss was caused by hormonal changes (after child birth), no treatment is needed since hair fall is only temporary.
Here are some of the ways to avoid hair loss :
Stay away from hair styles that are pulling the hair lines
Be careful in buying hair products (some hair products contain harmful chemicals on them)
Have a scalp massage once in a while (this could greatly help with natural hair growth)
Apply some essential oils
Don't forget your biotin
There are hair loss treatments you can from. For severe hair loss problem, hair transplant can be your option. You can talk to our hair specialists regarding the treatments available and suitable for your condition.